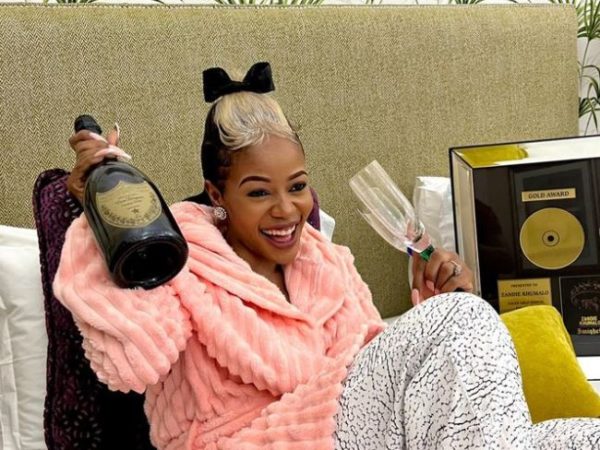 Zandie Khumalo is overjoyed that her single, Imiqhele, has been certified Gold just seven days after its release. The artist released the single on November 4th, and the overwhelming response has helped the song achieve great popularity.
Zandie described how the music was purchased and sold well on Instagram.
"When you operate in your gift you don't have to be at the head of the table for wherever you sit or stand the table will shift. Thank u to everyone who is buying my new single Imiqhele it's officially gold but an even bigger shout out to inkonzo yama Luthela I Evangelical Lutheran Church of Southern Africa in the South Eastern Diocese Who had booked me for their gala dinner last weekend through their Executive Secretary Akhona Mkhize for purchasing 13 000 cd hard copies of Imiqhele which automatically takes us to over Gold in sales in just 7 days my heart is full," she wrote.
Zandie showed off the plaque of the song as she celebrates.