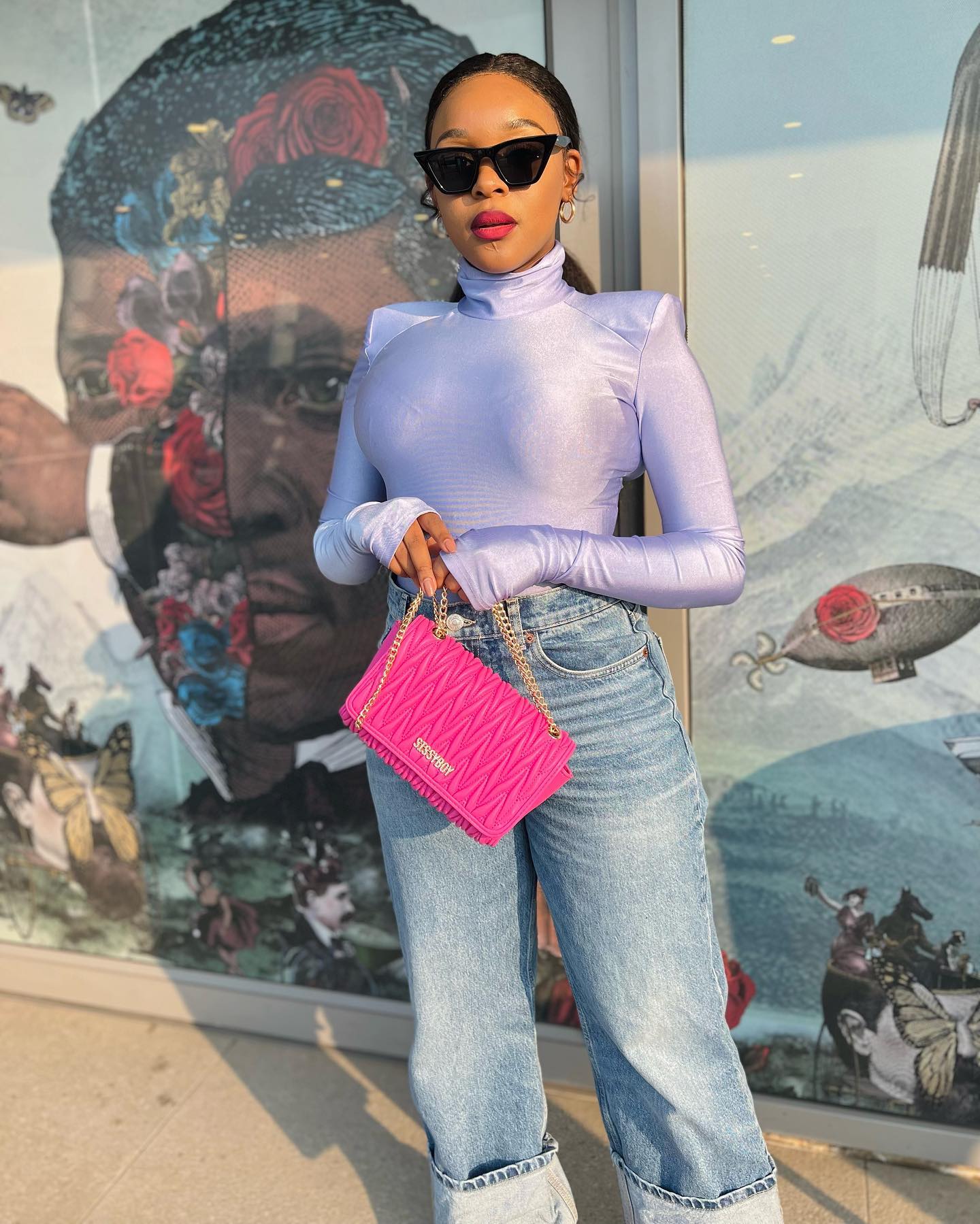 Mbalenhle Mavimbela, star of The Wife, says she is on the way to making her first million dollars.
She was recently a guest on Kaya 959 Breakfast, hosted by Dineo Ranaka and Sol Phenduka.
Mbalenhle discussed her career, her role on The Wife, and many other topics. She even stated that she is on her way to becoming a millionaire.
"We are talking about being a millionaire. Have you made your first million?" asked Dineo to the new mom.
She responded by saying, "I still have a chance to become a millionaire, I haven't made my first million, maybe next year. I think I am very close."
Sol Phenduka commented, "Good, I am sure the show is paying max there by The Wife."
She then added, "I made sure that I hung out with the drama students because I didn't have the funds to study film and television."
Mbalenhle was rumored to be quitting the show due to her pregnancy, which she kept hidden for a long.
Her baby daddy was reported to be a wealthy businessman, but he disputed this and admitted she had a child with a male celebrity.
According to a City Press story, he denied being the father.
"Yes, she had a baby, but I am not the father. The father is well known, but I am not the father. The father is in the [entertainment] industry as well. He is a celebrity. She is a friend of mine."
"I am not a celebrity, and I would not want things like this written about me. I just called her after we spoke earlier to ask her if she knows why people are saying I am the father of her child … She is currently in hospital with the baby, and they are both fine. Everyone in the industry knows her boyfriend. I am just a friend," the businessman alleged.
She is returning on The Wife but her onscreen husband, Bonko Khoza is not. Wiseman Mncube will be replacing Bonko Khoza as Mqhele.
"We have it on good authority and can reveal that Wiseman Mnucbe best known for playing the lead in the Mzansi Magic series eHostela is taking over the role of Mqhele Zulu."
Stained Glass Production confirmed this, "We know fans are going to find it hard to let go of their picture of Mqhele as Bonko, just as they found it hard, when he was first cast, to let go of the bug-eyed Mqhele they had pictured from the book."
"But The Wife has shown that when you go looking for new talent in South Africa, you find it. So we encourage the 5am club to open up their hearts to the next Mqhele, and help us continue to open up the industry," added series producer Kamogelo Aphane.
Bonko even commented, "Having had the privilege to play Mqhele Zulu for two seasons, I realize I've taken the character as far as I can," said Bonko.