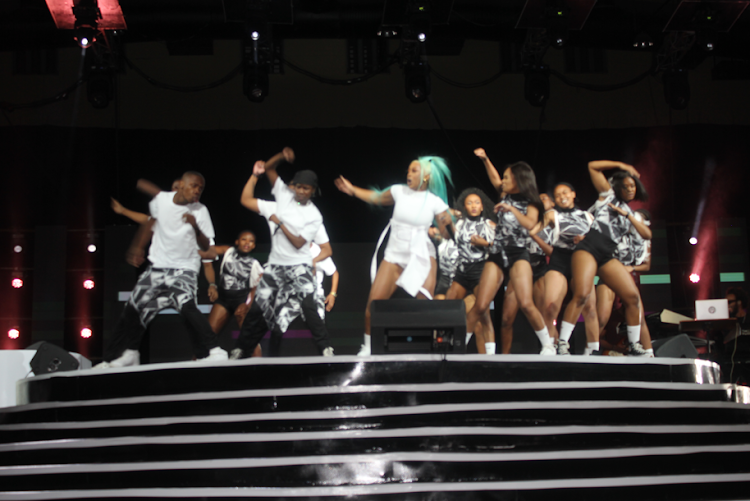 Amapiano is getting a lot of attention. Since 2019, South African dance music has been the most popular kind of music for dancing. It has spread from South Africa to West Africa and now to the rest of the world.
But it's time to look past the hype and see if amapiano can move from a closed-off club scene to a truly global stage in terms of performance strength, conviction, and credibility.
Kabza de Small, DJ Maphorisa, Major League DJz, DBN Gogo, and Lady Du are just some of the new amapiano stars. There are, however, worries about the live performances of many.
Beyond the tricks of slick studio technology and computer wizardry, it seems that many really struggle to make an impact on stage. Surely, questions of stage presence, control, and the desirability of front people are important to the ultimate global success of any music genre. Just ask Beyoncé, Lady Gaga, Rihanna, or Burna Boy from the United States.
Some of what seems to be heartwarming about Amapiano is that it has a DIY attitude, is new, and is the underdog. But musicians who play amapiano rarely play with live bands. Their performances that are streamed all over the world often have technical issues, bad sound quality, and a clear lack of professionalism. Many acts look like they haven't practiced enough.
The question is how much this will hold amapiano back from getting to higher levels.
Amapiano musicians rarely perform with live bands and their performances are often marred by technical problems. To what extent will this be a limiting factor in amapiano's ascendancy to higher levels?
What is amapiano?
Even though it started in 2012 in the mostly urban province of Gauteng, amapiano is stronger than ever today as artists set up multiple digital platforms and spaces. Executives in the music industry are trying to figure out how all of this could turn into mega bucks and business.
Amapiano is mostly DJ-driven, with catchy, often melodic beats and bluesy, jazzy breaks that are punctuated by the ever-present log drum (programmed electronic drumbeats that sound natural).
Amapiano grew out of local experiments and was ultimately based on US house music, which never became popular in the US. Unlike funk, punk, and grunge, which have become mainstays of the US music market, house music had to go to South Africa and places like Ibiza in Spain to get new life.
At the start of democracy in South Africa in the early 1990s, house music became the party music of choice for young people whose main goal was to dance the night away. It looked like they wanted to forget how terrible and sad the apartheid years were. So, they threw themselves into a social and musical environment where they could try new things. This led to the birth of kwaito and other types of house music, like Bacardi house in Tshwane and gqom in Durban.
Kabza De Small and DJ Maphorisa show how far amapiano has spread in West Africa.
South Africa is now the best place in the world to make the best waves of electronic dance music. Pioneers of Amapiano like De Mthuda have said that it is a way of life or a movement like hip-hop.
West African Afrobeats are popular all over the world, so maybe it was only a matter of time before South Africa made its own version.
Amapiano is a great way to feel good and make dance moves like the "pouncing cat," which is done by twisting your wrists in a circle while kicking your legs outward.
The biggest names in amapiano, like Kabza de Small, DJ Maphorisa, De Mthuda, Major League DJz, DBN Gogo, Mas Musiq, Mr JazziQ, Focalistic, Musa Keys, Mellow & Sleazy, Josiah De Disciple, and Lady Du, still seem to be second-rate performers on a global scale. This could make it harder for it to cross over.
Performance issues
Cassper Nyovest, a rapper, has to be one of the most lively performers in South Africa. His efforts to fill up the stadium and his huge fan base have clearly brought out the beast in him. Now you know who the best live performer is.
Things don't look so good on the performance front for amapiano stars. Kabza de Small is mostly staid behind the decks. The same can be said for most of the genre's beatmakers and producers. Even the highly influential Maphorisa is much better behind the decks than when attempting to woo a delirious throng on stage.
Lady Du's performance at the packed Boiler Room x Ballantine's True Music Studios in Johannesburg this year should make you worry about the range and possibilities of today's amapiano stars. Her act seems and looks rough and unprofessional. She, like many amapiano rappers and singers right now, doesn't have an album out yet (though media reports indicate one is coming). During her show, she sang parts of songs she'd played on with other musicians. In fact, she became famous because of a series of pieces, not a single body of work. The same thing is happening to big names in the scene like Sir Trill, Daliwonga, Malumnator, Toss, Sino Msolo, and others.
It says a lot about Amapiano that he relies so much on producers and beatmakers. Few rappers and singers are good enough at DJing to make their own beats, so they have to depend on beatmakers. This is something that a lot of modern music has.
The good news
But there are a few performers who are worth paying close attention to. TxC is a DJ duo from Gqeberha that just put out an EP called A Fierce Piano. It has a lot of big names in amapiano on it. They look good and move well, but it's still not clear if they can really work a crowd or hold their own as real musicians.
Young Stunna, a rapper and singer who has won awards, is another promising performer. He can turn his amazing singing skills into live-wire stage performances that set standards for other performers to reach.
Amapiano is a youth-led movement that gives often-downtrodden young South Africans a lot of hope, goodwill, and chances to be creative. Through hypnotic beats, it gives you confidence in yourself and the drive to want to take on the whole world. If they do, time will tell.