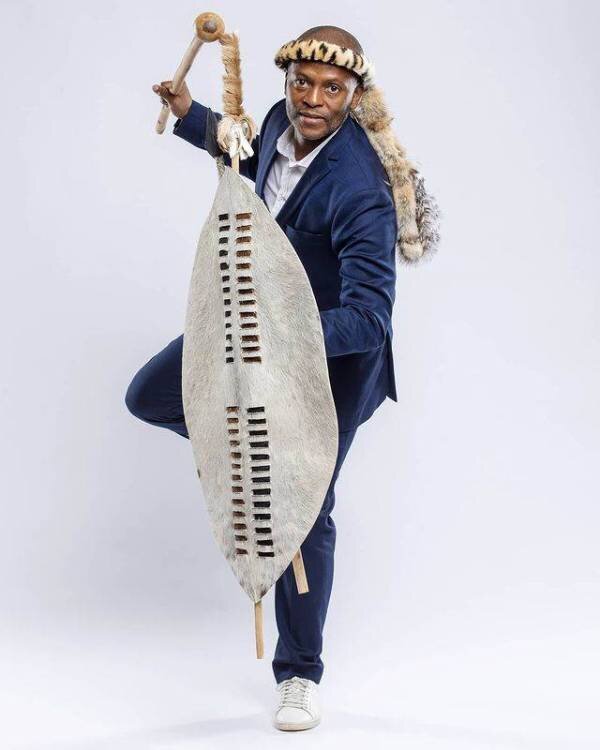 Sandile Zungu is a wealthy businessman from Umlazi. He started and is the executive chairman of Zungu Investments Company (ZICO), which has been in business since 2002. He is also the president of AmaZulu FC, which he bought from Patrick Sokhela in 2020.
A few months ago, the president of AmaZulu FC got married to his new wife in a colorful ceremony that was attended by political and business leaders from all over the country.
Here is a look back at Sandile Zungu's wedding, his beautiful wife, and his children that you might have missed.
Details about Sandile Zungu's wedding
The wedding of Sandile Zungu took place on June 24, 2022. Emahlanyeni Farm Lodge in Balgowan, KwaZulu Natal Midlands, was the place where the traditional wedding took place.
For the ceremony, the couple wore traditional Zulu clothes. For the second part of the ceremony, they wore white wedding clothes.
Sunday World said that the ceremony was attended by some of the most important people in South Africa, like Patrice Motsepe, who is a billionaire and the president of CAF.
After the wedding, AmaZulu FC posted a photo of the newlyweds and a message of congratulations on their wedding on their official social media accounts.
Who is Sandile Zungu's wife?
Nozipho Magubane is a beautiful young woman who is married to Sandile Zungu. She didn't get known until her relationship with Sandile Zungu was made public.
So far, not much is known about her besides the fact that she is from the Kwazulu Natal province town of Empangeni.
Sandile Zungu's first wife
Before Sandile Zungu got married to his new wife, which has only been a few months, he was married before, but his first wife died.
Zodwa Zungu was a business woman and Sandile Zungu's first wife. She started and ran The Zunguness in Balgowan, which was a high-end place for weddings and business events.
Zodwa was born in Mariannhill, KwaZulu Natal. He was married to Sandile Zungu for 25 years, during which time they had three children: Mfundo, Lwazi, and Vuyo.
Zodwa Zungu died in August 2016 from cancer, which she had been fighting for 10 years. On August 17, 2016, her funeral was held at the Catholic church in Rivonia, South Africa. After the service, she was privately cremated.
Sandile Zungu's background
The tycoon was born in 1967 in Umlazi township, Durban and studied at Vukuzakhe High School and Hilton College.
He then proceeded to the University of Cape Town (UCT) where he graduated with a BSc in Mechanical Engineering. He also holds a MBA from the UCT Graduate School of Business. In 2000, he completed a Program for Global Leadership certificate at the Harvard Business School in Boston, USA.