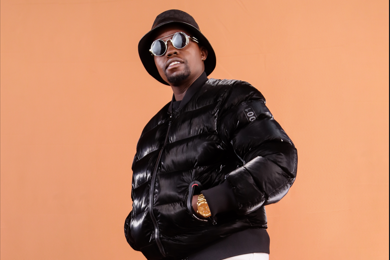 DJ Dinho's grandfather instilled in him a passion of music when he was a child, and he is carrying on the heritage in his own way by following in the footsteps of the man he admired.
Tumelo Motau to his family and DJ Dinho to his music fans, he made Mzansi stand up and take notice of him when he teamed with DBN Gogo, amapiano duet Mellow, and Sleazy Musa Keys, to name a few.
"My inspiration was my grandfather, who used to host people, so I got the love for music through him. In his spare time he used to teach me how to play music. I went to a DJing school in Hatfield."
His grandfather passed on before he could see the seed he planted grow, but his grandmother witnessed it and give his talent her stamp of approval.
"My mom has always been my biggest fan. In the early days of my matric year, she put aside money to help me buy my first sound and DJ equipment which I used to DJ or hire out."
Though DJ Dinho is releasing his first body of work this Friday, he said he has a long way to go before he feels like he has made it.
"I don't say I've made my mark yet. Releasing my own EP was more of a personal journey. My EP is called President Ya Flaka and I've collaborated with Kabza de Small, DBN Gogo, Makhaj, Vine Musiq, Richard Kay and Jozi Malaza."
The DJ has hosted an annual event that happens on December 26 called Dinho Café.