Paballo Basetsana Mothapo, also known as "Pabi Cooper from Soshanguve," is one of the most talented and quickly rising stars of our time.
Pabi Cooper is a musician, dancer, footballer, and MC, among other things. She is only 21 years old and has only been in the spotlight for a short time, but she already has millions of fans, has won awards, and has performed in Botswana, Namibia, and Kenya.
Fans are interested in Pabi Cooper's personal life and love life, just like they are with many other celebrities. This article talks a little about Pabi Cooper's love life and tells who her boyfriend is. Pabi Cooper is a beautiful musician with many talents.
Who is Pabi Cooper's boyfriend?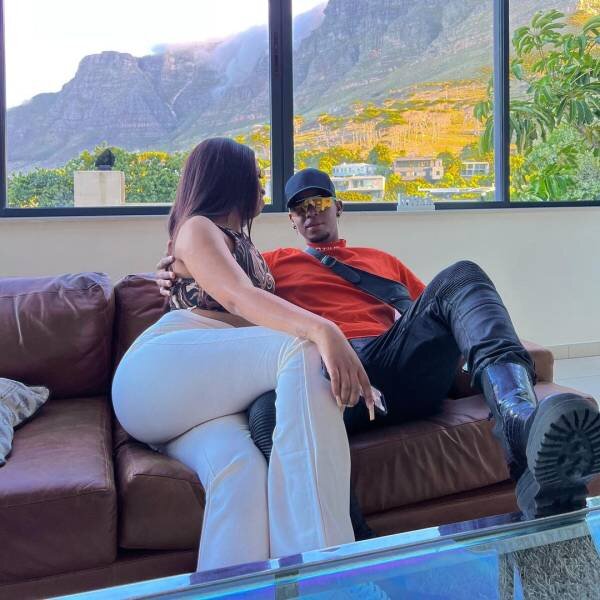 Several people say that Benny Afroe is Pabi Cooper's boyfriend. Benny Afroe is also a musician, and he and Pabi Cooper have even worked together on a song called "Do It Right."
Benny Afroe is a brand ambassador for Nova Men. He has a degree in music from AFDA and can play the guitar, bass guitar, and piano, in addition to singing.
Benny Riba, also known as Benny Afroe, was born into a musical family (his father is a bass guitarist), so he started working on his musical skills at a young age. Benny Afroe started taking music classes when he was 10 years old. By the time he was 13, he was making music.
It's not clear where and when Pabi Cooper and Benny Afroe met for the first time or when they started dating, but there's a good chance that they started dating for real in late 2021, when they started posting pictures of themselves doing intimate things together.
Pabi Cooper and Benny Afroe breakup
After Benny Afroe and Pabi Cooper started dating, rumors started going around that they had broken up.
The breakup rumors started when Pabi Cooper shared a Tik Tok video in which a woman was talking about how toxic men are. Pabi Cooper posted a series of Instastories in which she said things like, "I'm glad you left me because I wouldn't have left you" and "You broke our bond, not me." She is also said to have taken down the photo of them from her Instagram account.
As expected, the social media police did their research and found that Benny Afroe and Pabi Cooper had broken up and that Pabi Cooper was no longer Benny Afroe's girlfriend.
We don't know if they really broke up and then got back together or if it was all a big publicity stunt, but a few days before Valentine's Day, they said they had been working on a new single together.
Their hit song "Do It Right" came out on February 11. While promoting it, they posted some cute photos and videos of themselves together, which made it seem like they were still together. Don't we all love to see a young celebrity couple doing well?
Reece Madlisa and Pabi Cooper
Before Pabi Cooper was linked to Benny Afroe, most people thought her boyfriend was Amapiano star Reece Madlisa.
Pabi Cooper's first single, Isiphithiphithi, was a collaboration between Reece Madlisa, Pabi Cooper, Busta 929, and Joocy. The song got more than a million views on YouTube in less than two weeks after it came out.
Soon after Isiphithiphithi came out, there were rumors that Reece Madlisa and Pabi Cooper were dating. Neither of them said anything about the rumors.