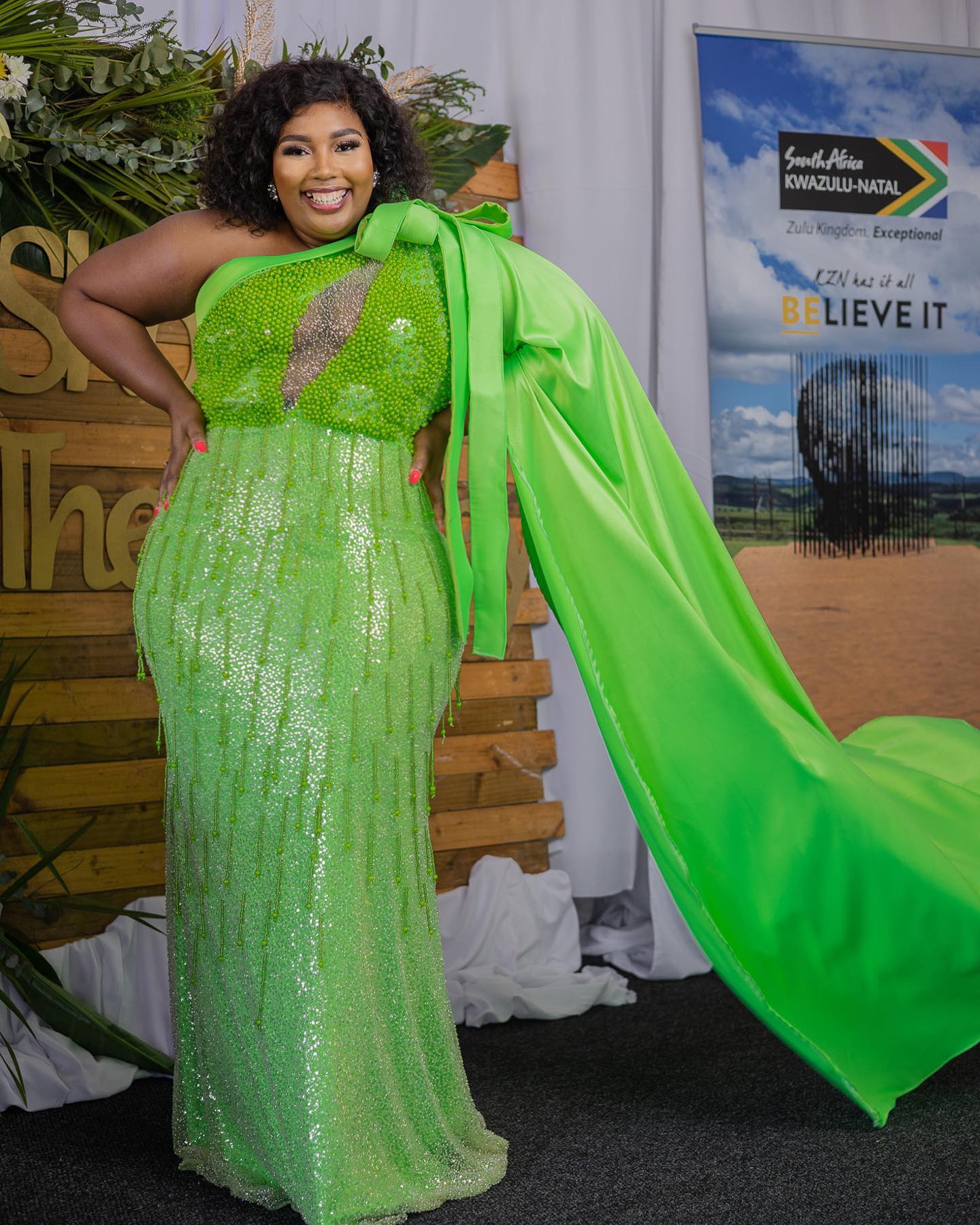 LaConco Chonco, a reality TV personality, has apparently departed The Real Housewives of Durban (RHOD).
LaConco has been a part of the show since its first season, and her vibrant personality and frank attitude have gained her many fans.
Many viewers won't be surprised if she doesn't return after rubbing them the wrong way in the previous season. The reality TV actress was frequently chastised for not being forthcoming about her personal life on social media.
LaConco will not be returning to the show when the next season starts, according to a source who talked with Isolezwe. According to the source, production will begin soon.
The source has also revealed that TV actress Mbali Ngiba has joined the show. "Mbali is one of those who will appear in this program and the recording of the program is about to start. "There are those who will not return, but it will be announced soon," said the source.
The last season saw her being called a liar after she apparently lied that she had a new man who owned a yacht. Her beef with Thobile Mseleku was the order of the previous season and many did not appreciate how she treated Thobile.
When asked who Petal was she said it was her "bestie" "So, I can call it a bestie," she continued. During the season 3 premiere, viewers were treated to a beautiful mansion that LaConco featured in during the second and third episodes.
She claimed it was her place, but it turned out she had hired it for filming. "You guys know exactly that I cannot film in my space. I did say that I am a tenant because I don't own a title dee. She said he has never said she owns it.," she said.
Evidently tweeps were fed up with her lies and they slammed LaConco for not being honest this season
I personally love Laconco's personality and the way she chooses to live publicly, I mean she is the most intelligent person in the group however I don't think she should've mentioned Petal to be "rich" and own a "yacht" when he wasn't… #RHODurban

— reaa.m_ (@reaa_m3) May 13, 2022
Jojo: it came to my attention that Petal doesn't own a yacht

LaConco: I understand that

Understand what sis? You lied vuma🤣🤣🤣🤣🤦🏻‍♀️ #RHODurban

— Z I Z I K A Z I (@tullybulube) May 13, 2022
Why did she bring the Petal storyline to the show if she didn't want anyone to talk about it? I can understand the issues with her baby daddy, but with the Petal one, it's really unnecessary 😒😒 #RHODurban #RHODurbanreunion

— Sanele Mkhize (@Sanele_Nathi) May 13, 2022
Not saying that LaC didn't lie, about Petal having a yacht. However, has anyone ever considered that maybe, just maybe, Petal lied to HER just to score points for himself? #RHODurban

— 𝓝𝓸𝓶𝓪𝓰𝓾𝓰𝓾 🦋 (@nosisa_zulu) May 13, 2022
#RHODurban for me @la_conco can be wrong here and there kodwa when it comes to the Petal issue I still don't understand why are the ladies soo interested in it. It has absolutely nothing to do with them.

— EkisSibu (@Sibusiso_Tshaba) May 13, 2022
I just feel like LaC is the type that lies to fit in with a certain group of people. If she didn't want to talk about Petal she could've not mentioned it to the ladies but because vele she's that type shl😫😫#RHODurban

— Dima Mojapelo (@DimaMojapelo) May 13, 2022
During the season finale of season 3 Thobile confronted her about her attitude towards her and she mopped the floor with her.
"Until this day I still don't remember being cold to her. I really feel like she lied to herself until she believed in her own lies," said Thobile.
"Her thinking that it's a bridge we needed to cross honestly she took it too far, I really thinks she was trying to cover whatever attitude she comes to me because she has been insulting me, she has been showing that she hates me, as a result I was very surprised and shocked when she I saw her offering a hug, I was like, I have never seen this type of a devil on eart," she added.