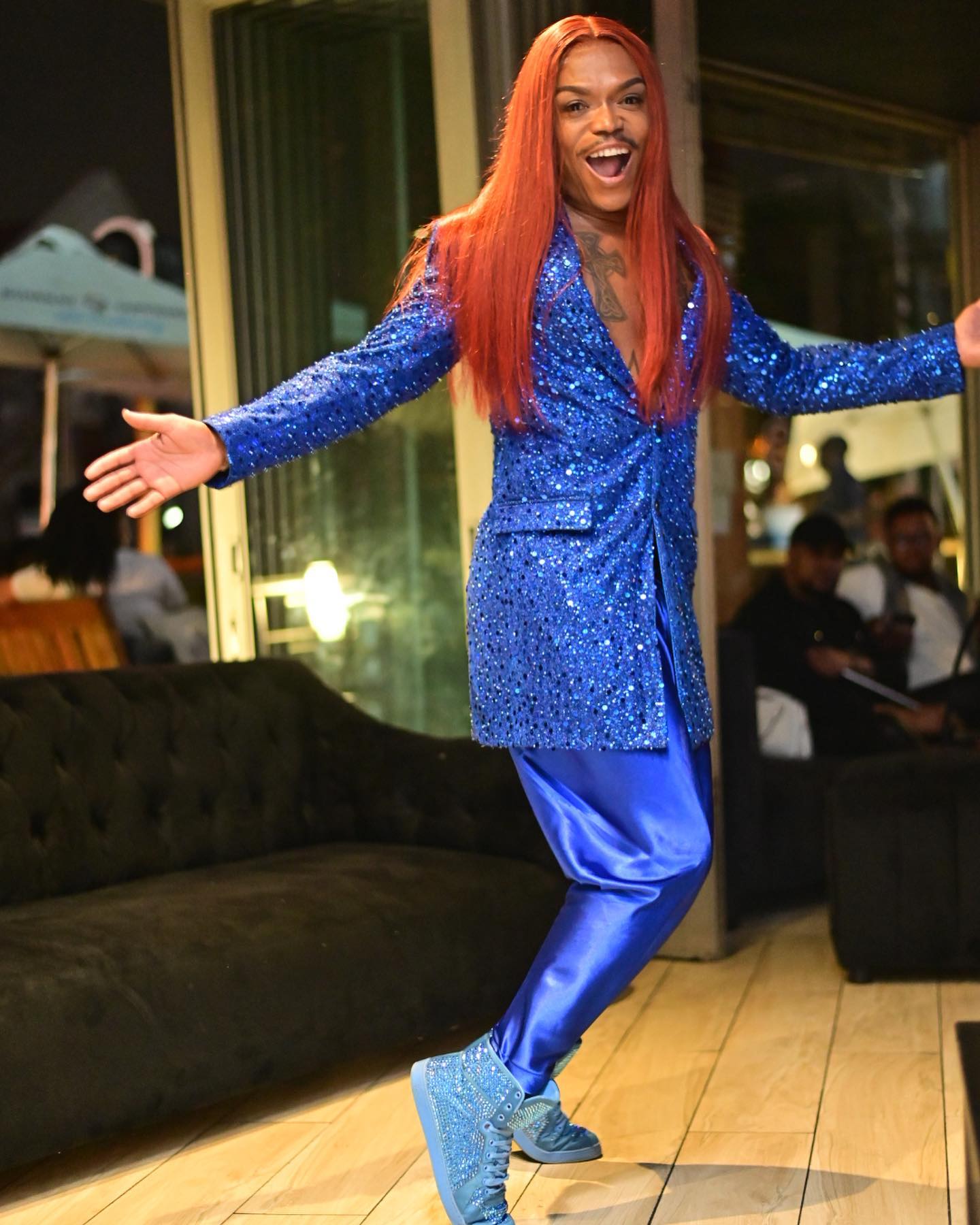 Somizi Buyani Mhlongo, also known as Somgaga, has made a name for himself in the South African entertainment industry. He is one of the country's best exports when it comes to fashion, food, dance, and entertainment in general.
Somizi's parents were both in the entertainment business, so he dropped out of school and started working in the same field. In 1992, when he was in the political musical film Sarafina, he became famous. His hard work paid off, and it still does, because he is one of the highest-paid entertainers in the country.
Let's look at Somizi's net worth and all the things that have made his bank account fat and healthy.
What is Somizi's Net Worth?
Currently, Somizi net worth sits at an estimated 5 million USD which is the equivalent of just over 70 million cool South African Rands. With this figure, the media personality is one of the richest entertainers in Mzanzi.
How does Somizi Make His Money?
As a multifaceted entertainer, and self proclaimed hustler, it only makes sense to have several streams of income. Let's take a look at his different revenue sources and how they each contribute to Somizi's net worth.
TV
Somizi is no stranger to our TV screens and the media personality has appeared in and hosted various TV shows. Alongside fellow co-hosts Scoop and Nomuzi, Somizi has hosted V Entertainment since 2018.
Since 2015, he has sat as one of the judges on one of the most watched shows on tv, Idols South Africa. Somizi also had a stint in reality TV with his reality show Living the Dream with Somizi that aired in 2016 and his reality TV series Dinner At Somizi's which is available on Mzansi Magic.
Radio Presenter
When Somizi was not on our TV screens entertaining us, the media personality worked as a radio presenter on one of the biggest radio stations in the country, Metro FM.
Author
The bulk of Somizi's net worth comes from his books. The media personality currently has two books out. He released his first book Dominoes: Unbreakable Spirit – The Somizi Mhlongo Story in 2017 and it focus on his life story and how he overcame hurdles to become the man he is today.
His second book, Dinner At Somizi's – I Am Not A Chef was released in 2020 and is inspired by his family's cooking and celebrates food that is proudly South African. He currently earns royalties from all his book sales.
MC / Event Host
Somizi is currently one of the most sought after MC's and event hosts in Mzanzi and the personality makes anything between R2,000 – R70,000 per event or appearance.
Choreographer
Dancing and choreography have also had a significant contribution to the growth of Somizi's net worth. The dancer has choreographed for several major events such as Miss South Africa, The Metro FM awards, AFCON 2013 Opening and Closing Ceremonies, South African Music Award (SAMAs) and the 2010 FIFA World Cup Opening and Closing Ceremonies.
Brand Ambassador/ Endorsements
Another contribution to Somizi's net worth are the numerous endorsements and brand partnerships he has had. The media personality has worked with several brands and corporations over the years. Some include being named the ambassador for DStv getting endorsed with the Department of Water and Sanitation and Becoming the face of McCafé Coach Sessions following an endorsement deal with McDonald's South Africa.
As an all rounded entertainer he is clearly focused on securing his bag and as a result we would not be surprised to see that Somizi's net worth has gone up by the end of the year.
As the king of soft life and luxury Somizi definitely works hard for his money and hopefully this article motivates you to get to work.