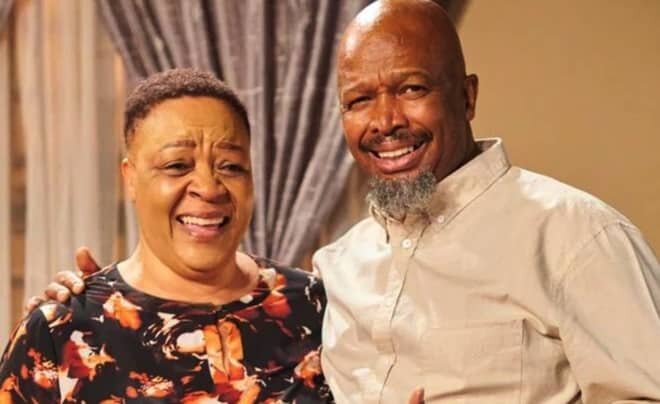 Mr Kganyago won many hearts when he first appeared at Turf Hospital, including Jacobeth's.
Kganyago appeared to be a nobleman working as a lecturer in Ireland.
After warning him about the guy who was hospitalized with him and wanted to scam her, he quickly became a hero in Lizzy's eyes.
He met Lizzy's mother, Jacobeth Thobakgale, while passing by her house to drop off a gift for her.
The two began to form a relationship that quickly grew. Kganyago eventually moved in with them after putting pressure on her to take their relationship to the next level.
Kganyago is quickly losing favor with Skeem Saam viewers due to his recent shady behavior.
He has been putting pressure on Jacobeth to retire early just a week after moving in. Despite his assurances that he will take care of her, the fact that they have only recently begun dating and he is already pressuring her to cash out her pension is troubling.
Mr Kganyago will scam Jacobeth with her pension fund😭😭 ake batlo bona🙈 #SkeemSaam pic.twitter.com/RgPtV7BskA

— Keamo🔌❤️🤸‍♀️ (@Keamo_KeaMorake) November 16, 2022
Retweet if you dont trust this guy Mr Kganyago #SkeemSaam pic.twitter.com/ZxWezafkMf

— IG:Joy-Zelda (@joy_zelda) November 10, 2022
Mr Kganyago is played by Sello Maake Ka- Ncube who is probably one of Mzansi's most famous actors and one of the highest paid too.
The veteran actor is known for his roles in some of the country's leading soapies including Generations and Scandal. Who can ever forget Mr Daniel Nyathi on Scandal?
Sello has been in the acting industry for decades and over the years and has achieved so much. His work is not only recognised locally but internationally too.