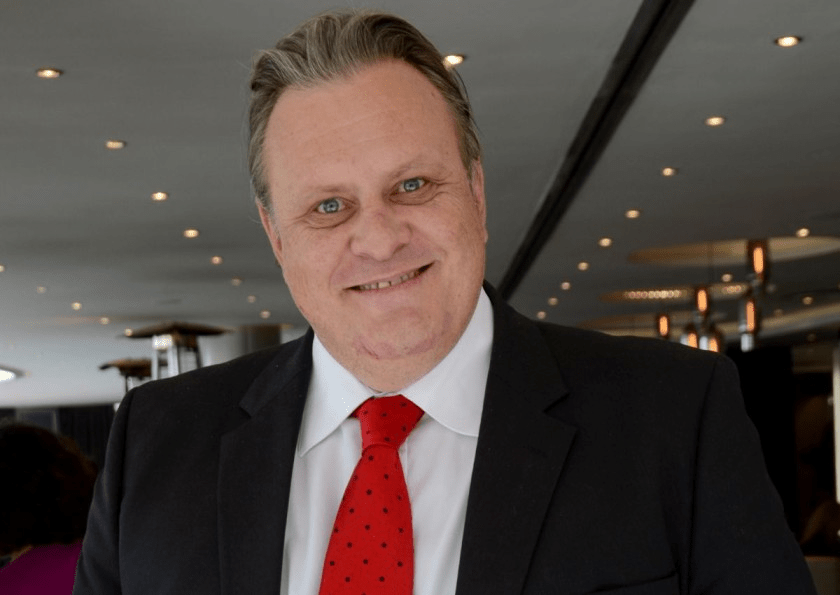 Jeremy Mansfield, a veteran radio and television broadcaster, has died. Samantha Cowen, a close friend of his, reported his death on Facebook.
"This morning a light went out in the world. Jeremy Mansfield passed away just before dawn. He died peacefully at home surrounded by family and friends and boundless love," she wrote.
She said Jeremy lived his life to the fullest and impacted many lives. "Jeremy lived large, he didn't know how to do small. He loved hard, laughed loud and managed to combine mischief and mayhem with heart and soul. The city was brighter and lighter with him on the airwaves, he changed lives every day. When he wasn't raising millions for charity, he was raising fresh hell! Under a naughty exterior Jeremy had a huge soft heart. A lot of people got to see and hear that over the radio but he saved his vulnerability for a select few. He was determined that the world be a better and shinier and funnier place and he drove the road to that destination at 1000 miles an hour with no rear view mirror, all of the rest of us clinging on for dear life!," she wrote.
Samantha said they will miss him and said his family is devastated by asking for privacy as they deal with this major blow.
"We will miss him horribly. The family is devastated and is asking for privacy during this time. Right to the end we were reading him your messages and he was so happy to hear them all, every single one. He knew he was loved and it mattered. He mattered. There will be a new star in the sky tonight.
As he would have said, Good night Bunnies."
Messages of condolences have been pouring in.
Elizabeth Burger wrote "Our thoughts and prayers are you his family and all his friends. May you find peace and comfort knowing what an amazing man he truly was among us all. Jeremy Mansfield fly high, spead your wings. You will be sadly missed. This is not good bye but till we meet again. Rest in peace."
Michelle Theocharis "What a beautiful eulogy!!! He made us all laugh every day!! You have been such an amazing friend to him Samantha Cowen, so may he rest in peace and you rest in the beautiful memories made.
Xxx."
Granville Michaels "Truly sad. He made so many just forget about all the worries as we stepped out or stayed in the morning listening to him and the Rude awakening team. I will hold on to those beautiful memories of you guys. Samantha Cowen My sincere condolences to you and to Jeremy's family."
In August Jeremy took to Facebook to reveal that he had cancer. "Have had it confirmed by the specialist surgeon that is leading everyone in the team looking after me that my cancer is confirmed stage 4, terminal and is now only subject to palliative care. This dream team (as I now refer to them) will now guide me through how to have as much fun in the the time I have left and fulfill as many dreams, big and small, I have in my bucketlist. A new journey for Kari and the rest of our families starts today.