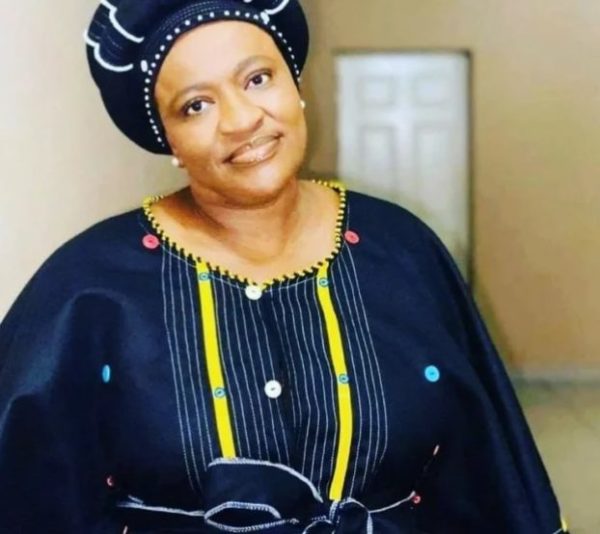 Lusanda Mcinga, a gospel legend, is broke and pleading for public assistance.
The star, who broke her silence in a recent video, revealed that all of her assets had been repossessed, including cars.
Many of Lusanda's social media followers were taken aback when she cried bankruptcy in the video.
In the video, the leader of the Lusanda Spiritual Group can be heard pleading with her fans and the general public for assistance because she is barely making ends meet.
Mcinga claimed she began losing possessions as soon as Covid-19 was released, and she was unable to obtain bookings because gatherings were prohibited.
"I have a problem. Ever since we had Covid in 2020, 2021, 2022, I haven't been able to record or get any gigs. I'm now struggling to get food but fortunately my child, Betusile is buying food for me. He is the sole breadwinner and gives me from time to time. But it's getting too much for him. I cannot be his burden" wrote Lusanda Mcinga
"All my cars were repossessed during Covid 19. I couldn't pay the bank and they were repossessed. From time to time I get money from friends. Even R200 feels like a million to me, that's how bad things are. My health was also affected and it have never been the same again" said Mcinga
In the video, Mcinga continues to share some of her future plans where her music is concerned. And shares how she is struggling to make it to Johannesburg to record yet her last album before she hangs the microphone.
"However, I need a lot of money to record and I don't have it. I wouldn't want to just disappear without a trace. I am therefore appealing to anyone who can financially assist me. It can be as little as possible but for me it will make a huge difference. I want to go to Joburg to record" said Mcinga
Mam Lusanda Mcinga is in of your help betuna…very sad to hear of living legends like her being in situations like these. Plz share/retweet or donate to her to help persue music again. Give her a chance for one last album 🙏🙏

Casper nyovest , nasty c pic.twitter.com/mjMDUux9fz

— Will Dunhill🖤🇱🇮🇮🇸 (@its_skoma) November 14, 2022