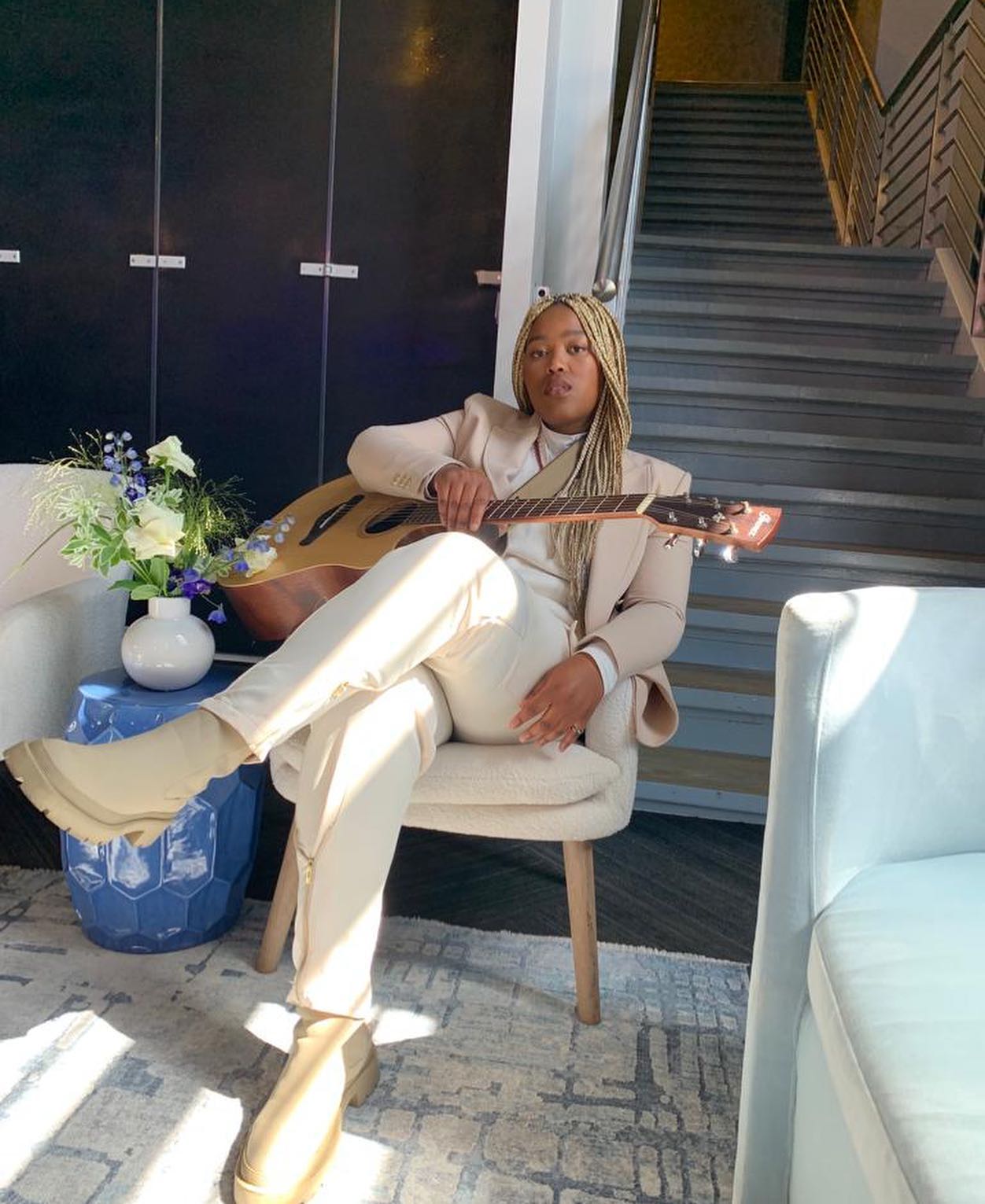 Msaki, a musician, is currently involved in a cheating scandal involving Smash Afrika. Smash did not deny the affair when he was accused of cheating on his wife with the songstress, according to Sunday World.
Smash Afrika is married to Rami Chuene's daughter, Kefiloe Chuene, but their marriage allegedly fell apart after Smash allegedly cheated on her with the Bomu Abumanga hitmaker.
However, a source told the publication that problems began a few months after their traditional wedding. It was also stated that their marriage was abusive.
When confronted about the affair, Smash Afrika allegedly did not deny being involved with Msaki. He even allegedly told her that Msaki is his peacekeeper.
Users on social media react to this rumor.
Msaki being in messy business is the last straw for me. Let's call it a year. Merry Christmas guys. https://t.co/ATqLa9cmtl

— Kat Bezz (@kat_bezz) November 14, 2022
Msaki never did anything wrong, it was the married man who started Msaki #HandsOffMsaki pic.twitter.com/9xgFWwsymr

— Christopher Ramakulukusha (@DomboKris) November 14, 2022
Never thought I will see my fave Msaki on such messy headlines. pic.twitter.com/vHiDVCSOZM

— Oneh (@Mats_Kabelo) November 14, 2022
So Msaki is a home wrecker and we have to keep quiet because she sing nice..

— ChrisExcel (@ChrisExcel102) November 14, 2022
Isn't Msaki married with kids?😕

— Jesus in the Bando (@DeeRolaz) November 14, 2022
If Msaki was his peace, why didn't he just leave ngwana omong and fully focus on his peace?

I'll never understand how this is not seen as selfish. Married or not respect your partner and if you can't then why are you still with them?

— Amo Setshedi (@ArtSetshedi) November 14, 2022
I wanna say I can't picture Msaki and Smash Afrika together…. but in a way I see it mahn🤫🤔🤔

They are both somehow pic.twitter.com/C1Op3ky20A

— 👑💯 (@TheePrincess9) November 14, 2022