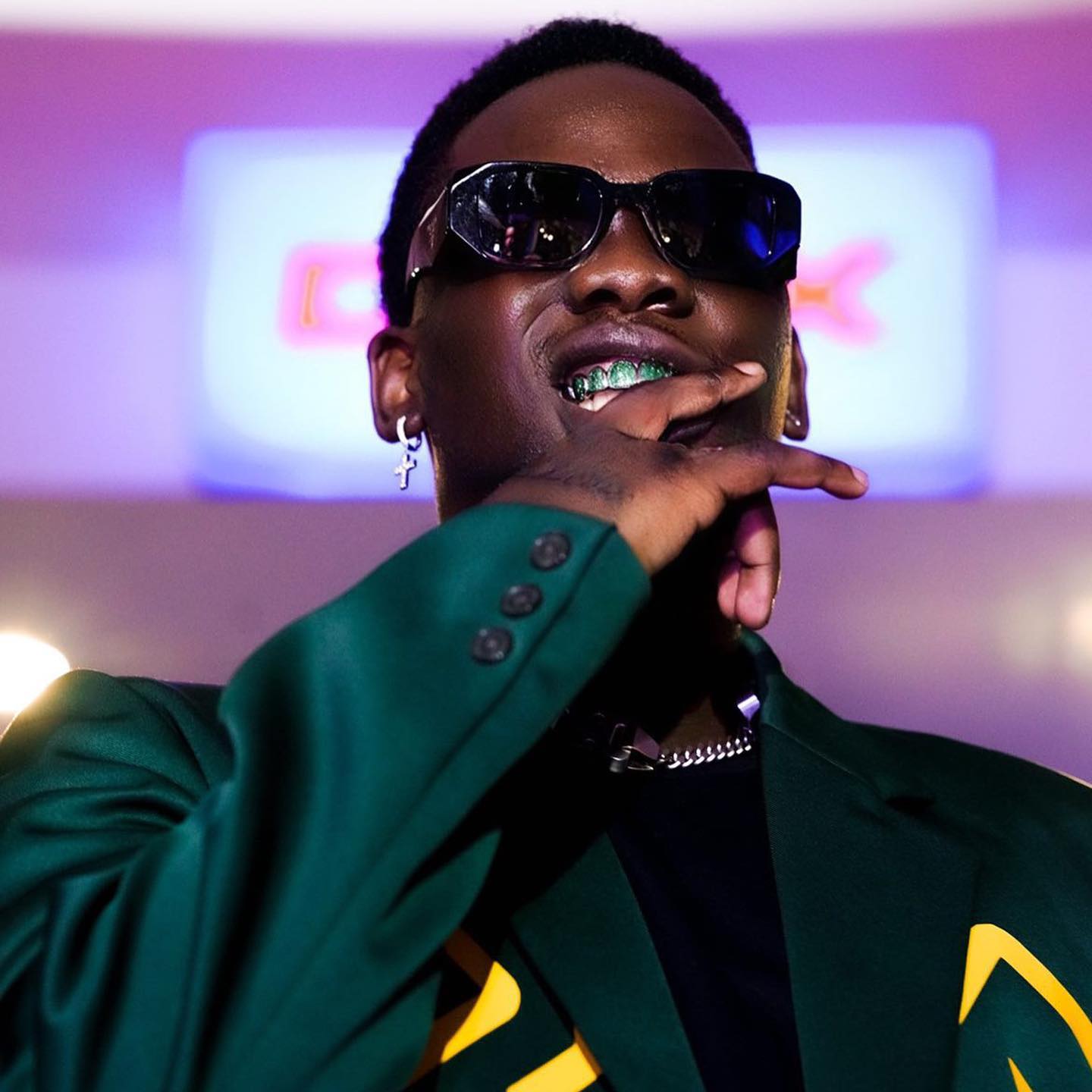 The South African Hip Hop Awards have announced the complete list of nominees for 2022.
It's an exciting time in the rap game, as the genre has finally awakened after years of anticipating the arrival of Amapiano.
Rap songs from Blxckie, AKA, K.O, Priddy Ugly, and many other top music charts and trend lists have appeared.
This year's nominees are as follows:
SONG OF THE YEAR
Blxckie ft A-Reece – Sneaky
Blxckie ft Madumane & Chang Cello – Kwenzekile
DJ Sliqe ft. Emtee, 25K and Flow Jones Jr – Sta soft
K.O ft. Young Stunna & Blxckie – Sete
Loki Ft Blxckie – Shoda Ngami
Majorsteez ft Cassper Nyovest – Asbonge
Mashbeatz ft Thato Saul & Maglera Doe Boy – Never ride
Venom x Shishiliza ft. Yumbs, Raspy, Blxckie, Riky Rick, Tshego – Sondela
Yanga Chief ft. Blxckie, 25K – Ntoni na
Roiii – Lavida Loca
ALBUM OF THE YEAR
Lucasraps 031 To the World 2.0
Maglera Doe Boy – Diaspora
Thato Saul – Life is Gangsta
Tyson Sybaleti – Home
Zoocci Coke dope – Anxiety +
BEST VIDEO
ARMSDEAL – For Priddy Ugly 30 Minutes To Soweto
SHALA THE UNICORN – For Nadia Nakai ft Kwesta Kreatures
TED MAGERMAN – For K.O ft Blxckie and YoungStunna Sete
TREVOR GOLDIN – For Phantom Steeze ft Sjava, AKA, Nadia Nakai, Robot Boii, Buzzi Lee & Mustbebudz Zonke Remix
ARMSDEAL – For Priddy Ugly Por Favor
MIXTAPE OF THE YEAR
A-Reece – The Burning Tree
Heaven Can Wait – The Narrow door Vol.1 by Areece, Jay Jody & Blue Tape
Priddy Ugly – Mud
Skhandaworld Welcome to the Planet
Touchline – Soon2
BEST MALE
Lucasraps
Thato Saul
Tyson Sybateli
Maglera Doe Boy
Zoocci Coke Dope
BEST FEMALE
Trusted SLK
Gigi Lamayne
Money Badoo
Indigo Stella
XXC Legacy
DJ OF THE YEAR
Dj Switch
Dj Zan D
DJ PH
Dj Venom
Ms Cosmo
PRODUCER OF THE YEAR
Feziekk
Lunatik Beatz
Herc Cut the Lightz
Zoocci Coke dope
Shaney Jay
BEST COLLABO
Blxckie ft Madumane & Chang Cello – Kwenzekile
K.O ft.Young Stunna & Blxckie – Sete
Majorsteez ft Cassper Nyovest – Asbonge
MashBeatz ft. Thato Saul & Maglera Doe Boy – Never Ride
Venom x Shishiliza ft. Yumbs, Raspy, Blxckie, Riky Rick, Tshego – Sondela
LYRICIST OF THE YEAR
Zulu Mecca
Priddy Ugly
A-Reece
Tyson Sybateli
PDotO
FRESHMAN OF THE YEAR
Lucasraps
Money Badoo
Thato Saul
Tyson Sybateli
Zulu Mecca
MVP/HUSTLER OF THE YEAR
AKA
K.O
Big Zulu
Cassper
Blxckie
BEST LOCAL BRAND
SkhandaWorld
Root Of Fame
Butanwear
Cotton Fest
Swank
BEST INTERNATIONAL BRAND
Power Play
Sportscene
Puma
Russian Bear Vodka
Converse
BEST REMIX
DJ PH ft. Makwa, Blaklez, Reason, Zakwe, Loki., Trevor, Blxckie, Cassper Nyovest, Roii, Lady Du, Saso, Stino Le Thwenny, Touchline, Kid X and 2lee Stark – Serious Remix
Loki ft. Blxckie and Sir Trill – Shoda Ngam Remix
Major Steeze Ft. Emtee, Moozlie, TOSS, Seekay, Roiii & Horid the Messiah – Asbonge Remix
MashBeatz ft. Sjava, 25k, Lucas Raps, Wordz, Thato Saul, Maglera Doe Boy, Saudi, Buzzi Lee,
Roiii, YoungstaCPT and Anzo – Never Ride Remix
Phantom Steeze Ft Sjava, AKA, Nadia Nakai, Robot Boii, Buzzi Lee & Mustbedubz – Zonke Remix
HONORARY AWARD PRESENTED BY HENNESSY
BEST RADIO SHOW
Ligwalagwala – The Hip Hop Parliament
You FM – Hip Hop With Towdeemac
Ukhozi fm – Namba Namba 2.0
Good Hope Fm – the Ready D Show
Thobela – Hip Hop Ka Moshate
Tru FM – The Urban Exchange
Motsweding – FM Rap Saga
Gagazi fm – Hip Hop Music Sessions
Yfm – Three Way
Inanda FM – The Hood Up
UBUNTU ACTIVISM AWARD
BEST INTERNATIONAL ACT
Sarkodie – (Ghana)
Central Dee (UK)
Joey Badass – (UK)
Kendrick Lamar (USA)
DAX – (Canada)
Ruff Kid (Zambia)