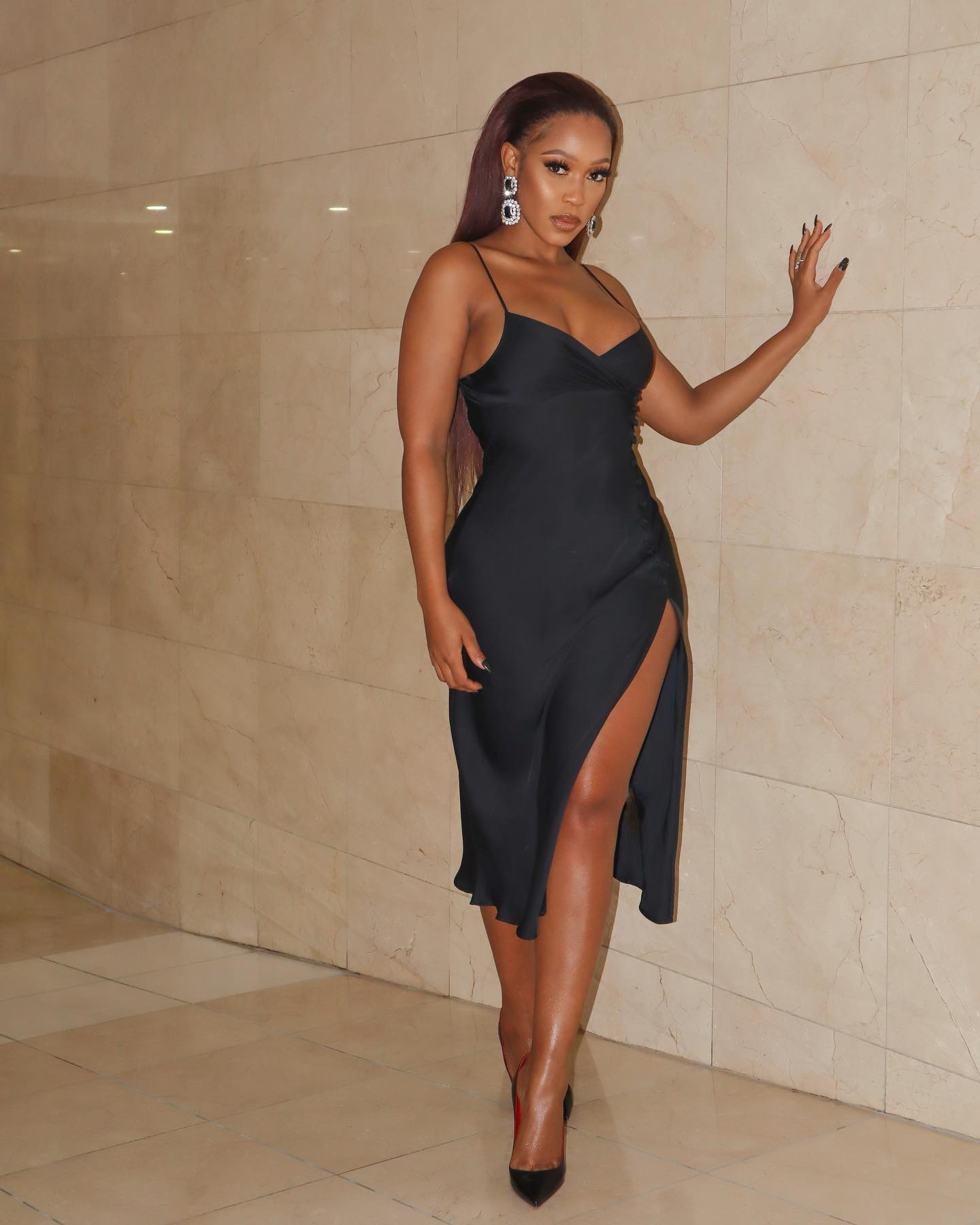 Buhle Samuels, best known for her role as Matshindiso on Muvhango, is a multi-talented entertainer who works as an actress, musician, dancer, and model.
Buhle Samuels, who has generous curves and a lovely face, broke the hearts of her secret admirers a while ago when it was revealed that she had been secretly married.
Here's a look at Buhle Samuels' husband, her lavish private wedding, and the expensive car she recently purchased.
Who is Buhle Samuels' husband?
The lucky man who won Buhle Samuels heart and put a ring on her finger is a man identified as Thando Sonqishe.
Very little is known about Buhle Samuels' husband's background and what he does, although in 2017, his name was mentioned during the OR Tambo International Airport heist where millions in foreign currency were stolen from the international airport in a movie style.
At the time of his arrest for his alleged involvement in the robbery, Sowetan Live reported that Thando Sonqishe who was 39 years old at the time, lived in a multi-million house in Blue Valley Golf Estate and drove a variety of expensive rides including a Toyota Hilux, a Lamborghini Gallardo' and a Hyundai I20 but declared his monthly income as R30 000.
It is not clear where or when Buhle Samuels and her husband first met and for how long they had dated before they got married as the two have been very private about their relationship.
Buhle Samuels wedding
In late March 2022, pictures of Buhle Samuels in traditional wedding attire emerged online, and rumours that she had held her traditional wedding made rounds.
On 2nd May 2022, Buhle Samuels and Thando Sonqishe exchanged their vows in a beautiful but extremely private white wedding ceremony that was attended by close friends and family.
According to sources, guests were asked to switch off their phones and cameras and just enjoy the wedding and we can't tell whether the couple just wanted the guests' total and undivided attention at the event or they just didn't want photos of their wedding going viral.
Whatever their reasons, a few pictures of the glamorous event still found their way to social media and we have to say that Buhle Samuels and her husband made a stunning bride and groom.
Did Buhle Samuels' husband buy her a car?
Although not much is known about Buhle Samuel's husband, one thing that is clear is that he is quite wealthy
A couple of weeks after their wedding, Buhle Samuels acquired a brand new Porsche Carerra 4s whose worth is estimated to be around R3 Million. She took to Instagram to post her new baby on wheels.
And while she did not explain if she had bought the car herself or if it was a gift, some of her fans were quick to assume that she had been gifted by her new husband.
Does Buhle Samuels have a child?
As of June 2022, the actress who played the role of Matshidiso on Muvhango does not have any children and it's not clear if she has plans of having children in the near future.