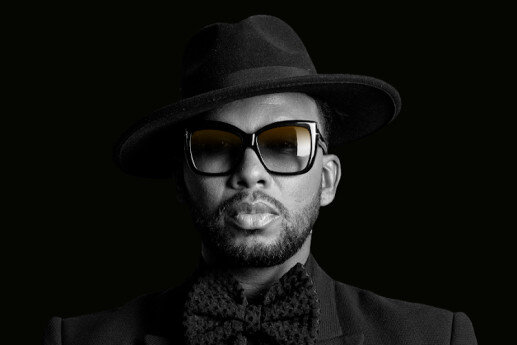 David Tlale is one of South Africa's most famous and skilled fashion designers, and his work has been seen all over the world.
David Tlale's work is always in the news, but not much is known about his personal life. No one knows if he is married or who his partner is.
This article tells you everything you need to know about David Tlale's partner, his current marital status, how he became one of the best designers in the world, and his recent s*x abuse scandal.
Is David Tlale married?
David Tlale is a gay man who doesn't hide the fact. However, he is the type of person who lets his actions speak for him and doesn't talk much about his relationships or personal life in public.
We don't know if the talented fashion designer is married or even in a relationship right now. We also don't know anything about his past relationships.
David Tlale background and career
David Tlale was born on January 29, 1975, in Vosloorus, a township east of Johannesburg, South Africa. His mother, Joyce Tlale, raised him on her own.
He got his matric at Vosloorus Thuto Lesedi High School and then went to Vaal University to study Fashion and Technology and Introduction to Internal Auditing. He graduated in 1998.
Tlale taught at Vaal University from 1999 to 2003. He gave lectures on Computer-Aided Design, Creative Design, and Pattern Grading.
At the 2002 South African Fashion Week Elle New Talent Show Competition, he made it to the semi-finals. The next year, he won the award. He started his brand, David Tlale, and opened design studios in both Cape Town and Johannesburg in the same year.
David Tlale has become one of the best fashion designers in South Africa since he started his career. He has shown his work at Cape Town Fashion Week, New York Fashion Week, and Paris Fashion Week, which are some of the biggest fashion events in the world.
He has also won a number of awards, such as the 2016 Abryanz Style and Fashion Awards (ASFAs).
David Tlale's s*xual abuse allegations
David Tlale has been trending for a few days now and not for good reasons. A few days ago, a man identified as Zack took to Instagram to expose David Tlale for allegedly sexually assaulting him about three years ago when he worked for him.
In a long post, Zach narrated how when he worked with Tlale at African Fashion International (AFI) three years ago, the fashion mogul "drugged and sexually abused him then exploited him for his skills during the pandemic."
He was 21 years old when the whole ordeal happened and he left his job after three months and swore never to work in the fashion industry again despite his passion for it.
The allegations set Mzansi Twitter on fire and David Tlale trended in no time with tweeps weighing in on the saga.
After keeping quiet about the allegations, David Tlale finally responded to the s*xual abuse allegations which he termed as "categorically false and only made to soil his reputation." He further explained that he was still consulting with his internal team on the next steps.