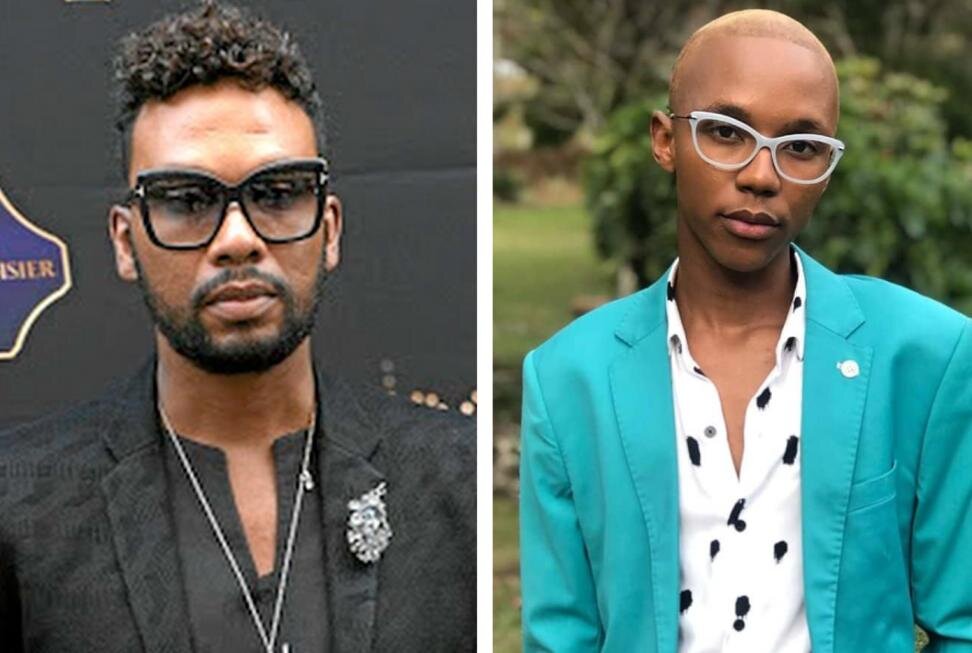 Contactreversa David Tlale has finally spoken out after a former fashion model named Zack accused him of rape.
The star has said that the accusations against him are false.
Zack worked with Tlale at African Fashion International (AFI) three years ago. Over the past week, he wrote on Instagram about how the designer allegedly sexually abused and used him.
David said that the accusations are false and are meant to hurt his reputation.
"Some very serious and quite damning allegations levelled against me and my professional brand have surfaced over the weekend. These allegations are categorically false and only seek to cause me serious harm and also seek to undermine the lived experiences of those who are real victims of sexual assault of any nature," said Tlale.
"While I consult with my internal team of experts on this matter, this shall be the first and only comment on this issue until I am advised otherwise," he continued.
Tlale has also shared a Bible scripture on his Instagram stories.
A number of Twitter users reacted to the allegations, and some have claimed that there is double standard within the LGTBQI community in regards to rape allegations against celebrities.
The girlies are weirdly quiet regarding these David Tlale accusations, are they scared of losing their supply of free panties or credit? 👀

— 𝑅𝒾𝒽𝒶𝓃𝓃𝒶'𝓈 𝑅𝑒𝒹 𝐿𝒾𝓅𝓈𝓉𝒾𝒸𝓀⚓🦄🌈 (@KoketsoMaleka_) November 7, 2022
Watseba i never liked David Tlale? Something about him never sat right with me. Today we find out that he is rapist.

— Khutšo (Amani) (@KhutsoRapudi) November 7, 2022
According to the former fashion aspirant who accuses David Tlale of rape, it took him two years to realise he had been raped.

May be open the case so that the appropriate court can determine the truth 🙏 pic.twitter.com/L3FjzEuMAv

— TK_Nala (@NalaThokozane) November 7, 2022
Not the first time David Tlale being accused of such but hee it is David he'll get away with it akere

— Anele Booi🏳️‍🌈🇿🇦 (@AneleBooi10) November 8, 2022
The alphabet community not saying anything about this David Tlale saga is not shocking. But they're quick to step on someone's neck for having a different view on gender identity.

— you aint gotta know me (@skido2222) November 8, 2022
This david tlale situation just goes to show how issues surrounding men are not taken seriouse because"a man cannot get raped","he should take it like a man".Wen he cry publicly,"he's not man enough". Men condemn each ader den cry "if it was a woman" Those stereotypes have to go

— KE Mathadinthakho🙆‍♀️🥳 (@Hlamu1212) November 8, 2022