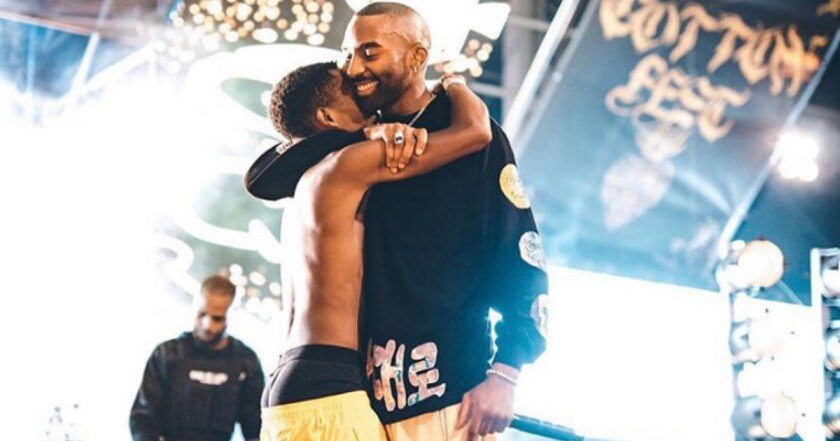 After it was announced that Cotton Fest will be in the Mother City, the organizers of South Africa's biggest cultural event have released the lineup, and it's HOT.
The late rapper and businessman Riky Rick started the festival, which has become one of the most well-known fashion and music events in the country. On December 10, the show was at Paarden Eiland Park, and just over 60% of the tickets were sold.
Over 50 of South Africa's best known and up-and-coming Hiphop and Amapiano headliners from both Cape Town and Johannesburg will perform at the concert that will start the holiday season.
People who go to the festival can look forward to two live killer stag, a retail fashion tuck-shop, a sports area, a cafeteria, and more. This action-packed festival will bring the same authentic vibe that came from the Joburg edition to the mother city this summer. It will not only show the differences between the different popular music genres, but it will also show things like fashion and sports that are part of the "culture."
The University of Cotton Fest announced the OPEN MIC Night on social media yesterday. This gives a talented new artist from Cape Town the chance to perform at the festival next month. There will only be room for the first 100 entries, and the winner will be announced just before the show. The qualified faculty will choose the Valedictorian from the more than 320 entries that were turned in in less than 24 hours.
The winner will do a live show at the festival, along with popular local artists like Youngsta CPT, Dee Koala, KashCPT, and Ready D. Blxckie, A-Reece, Moozlie, Robot Boii, Pabi Cooper, and Felo Le Tee, some of the best artists in South Africa, will join them. Local artists like Bravo Le Roux, K.Keed, and Holy Alpha are on the rise.
Anatii, a great producer, is back with a new album and will also be the main act at Cotton Fest Cape Town.
Next weekend, there will be a Friends Day at the V&A Waterfront with activities like basketball and skateboarding to get people ready for the highly anticipated festival. The day will be full of pre-festival fun at Battery Park from 10 am to 5 pm.
COTTON FEST CAPE TOWN LINE-UP
ANATII
A-REECE
BABY DAIZ
BLXCKIE
BRAVO LE ROUX
CASSIDY KARON
DIAMOND
DEE KOALA
DENZEL THE ARTIST
DJ BOOGIE
DJ KAYMOWORLD
DJ LAG
DR PEPPA
FELO LE TEE
FISH PARCEL
FONZO
GRANDMASTER READY D
GREEK.
GREMLIN
GUY ONKE
HOLY ALPHA
INSERTCOINZ
INTERNATIONAL PANTSULA
J CLU
J MOLLEY
JAY JODY
K.KEED
KASHCPT
KAY FAITH
KILA G
LAUDABLE
LOOKATUPS
LUCAS RAPS
MAJOR STEEZ
MOOZLIE
MR HEINZ
NV FUNK
OKMALUMKOOLKAT
ORISH
PABI COOPER
PRIME
RAF DON
ROBOT BOII
SHANE EAGLE
SHEKHINAH
SHISHILIZA
SIMULATIONRXPS
TASHINGA
TA EISH
TEDDY.GOODFELLA
TEMBI POWERS
UNCLE VINNY
UNO JULY
VENOM
YOUNGSTACPT
YUNG NASA
2SHOES