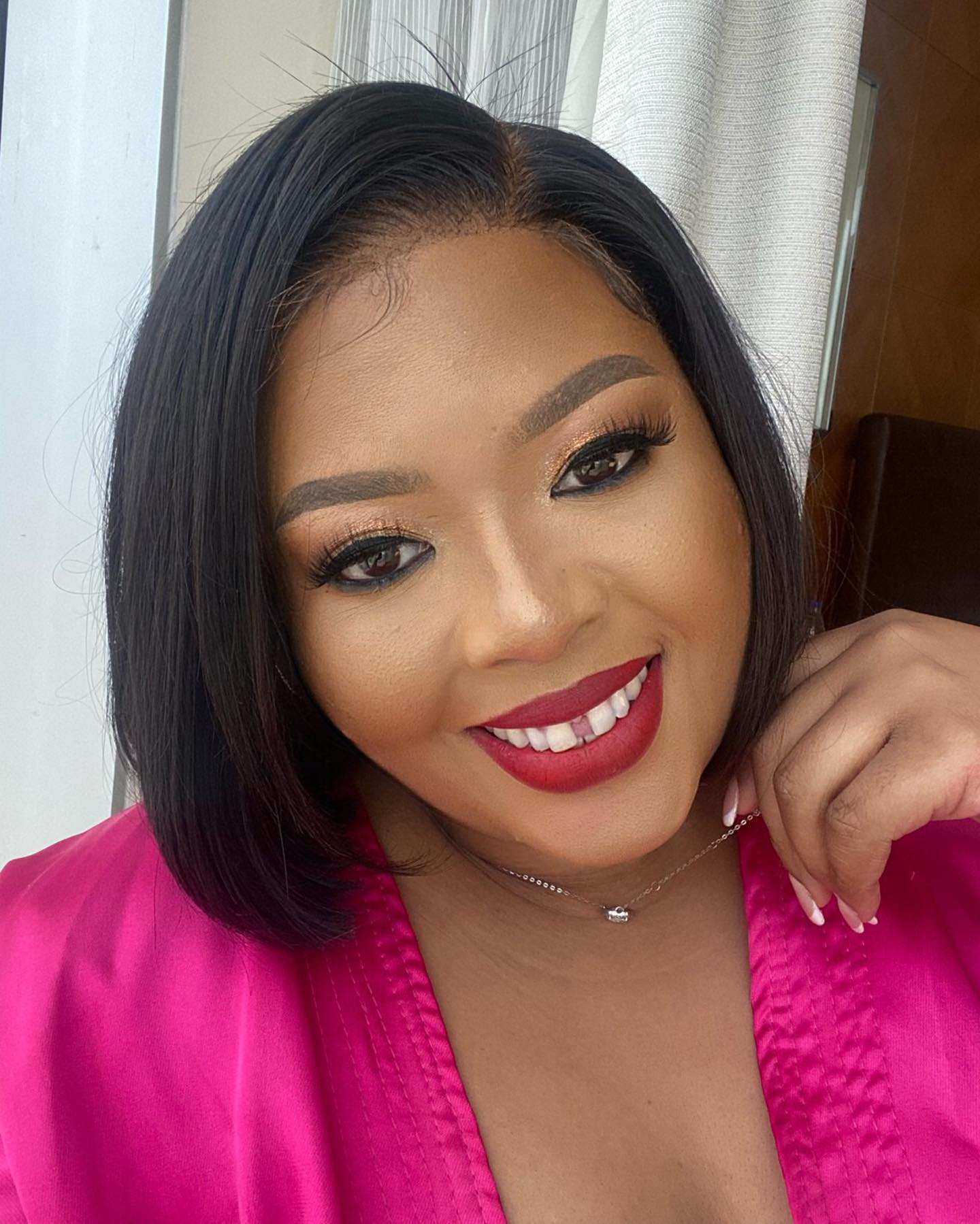 Anele Mdoda, a media personality and 947 breakfast anchor, hosted the sequel to the Marvel blockbuster, Black Panther: Wakanda Forever, in Lagos, Nigeria. The whole cast and crew of the film were present.
Not only was her hosting experience fantastic, but she also co-hosted with producer, TV and radio broadcaster Ik Osakioduwa.
In an Instagram post, Anele shared a carousel of images from the Black Panther: Wakanda conference. She captioned the post by writing:
The role… host of the official Black Panther : Wakanda Forever press conference in Lagos, Nigeria with the entire cast and director. The movie absolute fire and tonight I host the premiere and watch it with my Nigerian brethren. Partner in crime @ikosakioduwa who keeps asking people to behave, we have visitors 😂😂🇳🇬🇳🇬🇳🇬🇳🇬😂😂😂😂😂⭐️⭐️⭐️ #WakandaForever
Naturally the comment section was filled with support of Anele's big achievement. One comment included support from media personality, Ayanada Thabete who wrote fly high my angel pie.
The sequel Black Panther: Wakanda Forever will be releasing in cinemas this Friday, 11 November.
Here's what those in attendance of the Black Panther conference had to say:
This one's for the culture 👑

Check out photos from the African Premiere of Marvel Studios' Black Panther: #WakandaForever. See the movie only in theaters this Friday!
Get tickets now: https://t.co/ACmjU3QDRU pic.twitter.com/CSBEvbIeFx

— Black Panther: Wakanda Forever (@theblackpanther) November 7, 2022
Super proud of you homegirl @Anele . You were just brilliant #WakandaForever pic.twitter.com/ja7xZEHbfI

— Sthe Shabangu (@Sthems) November 7, 2022
Meet 1/2 of our Black Carpet host – @ik_osakioduwa at the premiere of #BlackPantherWakandaForever.#BellaNaija #BlackPanther #WakandaForever pic.twitter.com/8OuqnOoc3n

— BellaNaija (@bellanaija) November 6, 2022
The African tour for Black Panther: Wakanda Forever will be moving to Johannesburg next, after a successful event in Lagos, Nigeria.
Playing Host for the African Press Tour for Black Panther: Wakanda Forever. Thank you to the people of Lagos for praying host. The tour moves to Johannesburg next 🇳🇬🇳🇬🇳🇬 ———— 🇿🇦🇿🇦🇿🇦 #WakandaForever pic.twitter.com/dcW1CWMDdt

— Anele Mdoda (@Anele) November 6, 2022