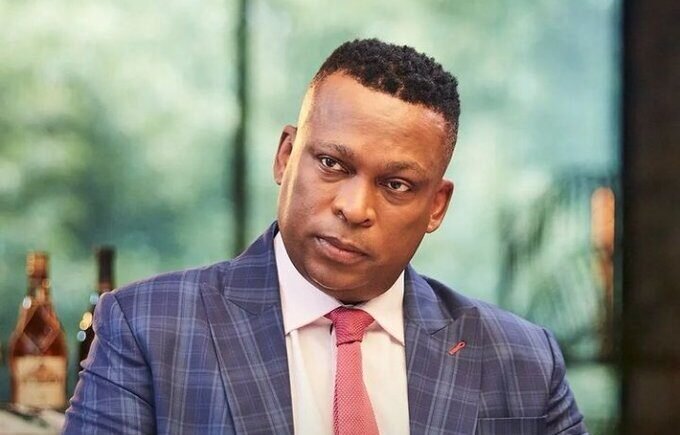 Many public figures have criticized Minister Nathi Mthethwa's R22 million flag project, accusing him of deception. Penny's case, on the other hand, was different because she claimed that people were speaking out of anger for Nathi rather than being reasonable about the situation. When Robert Marawa chimed in, the situation became heated.
Penny Lebyane and Robert Marawa confrontation
Accomplished broadcaster Robert Marawa finally commented on Penny Lebyane's tweet comparing the department of sports, arts and culture's R22m project to other monuments around the world. In her tweet, the seasoned radio and TV presenter said: "Obviously @NathiMthethwaSA is not liked by a whole industry that hates itself so nothing new there for me.
But l have a question. How did they build your favourites The Eiffel Tower in Parys, Statue Of Liberty in New York, Christ The Redeemer in Rio De Janeiro? Why do u like them?".
Robert did not seem impressed with Lebyane's defence of the minister. His response was so bold that he received applause from Twitter users. Robert asserted that those monuments could not be compared to what was happening in Mzansi.
"They were not flags! They were not vanity projects in a struggling economy of mass youth unemployment caused by a thieving government! Here's some leisure reading," tweeted Robert in his reply. Penny hit back saying she had already read the documents he was mentioning and wasn't interested in a back-and-forth.
Marawa affirmed that Penny's tweet "clearly wrote itself independently" and asserted that Penny defended "a department that has severely let down an entire sporting and arts fraternity" adding that he had seen it first-hand.
The R22 million flag project in question
The department justified that R17m will be spent on the flag and an additional R5m for geotechnical studies. They projected that the flag would create jobs in the construction and steel industry, be a national landmark and further promote tourism.
Minister Nathi Mthethwa explained the project cost on eNCA saying it could be seen from a distance and would be luminous at night. He added that the geotechnical studies have to continue day and night since its value will outlive this generation.
Several other celebrities agreed with Robert Marawa and disputed Penny. On his Instagram, actor and producer Zola Hashatsi suggested the project should not go ahead and that the minister was as useless as the T in 'buffet'.
Actress Lerato Mvelase wondered why the money was not being invested in empowering struggling artists not seen or heard by the government while actress and producer Sonia Mbele commented on the debate, asking the minister if he knew how many ideas are dying on laptops before funding a vain project.