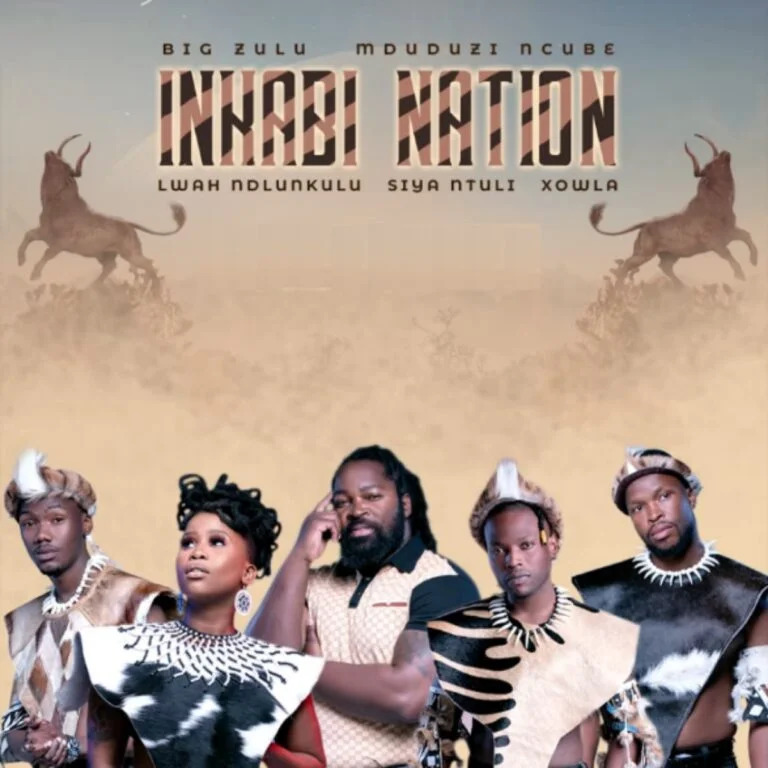 Big Zulu Nkabi Nation ALBUM DOWNLOAD ZIP
Big Zulu comes through with a new album project titled "Nkabi Nation" and is right here for your fast download.
Big Zulu – Nkabi Nation Album Tracklist: 👇 
1. Inkabi Nations – Intro ft. Big Zulu
2. Inkabi Nations – Naphakade ft. Mduduzi Ncube, Siya Ntuli, Lwah Ndlunkulu, LA Beatz.
3. Inkabi Nations – All I Need To Know ft. Mduduzi Ncube, Siya Ntuli & Lwah Ndlunkulu
4. Inkabi Nations – Kuyokhanya ft. Mduduzi Ncube, Siya Ntuli & Big Zulu
5. Inkabi Nations, Big Zulu, Mduduzi Ncube, Siya Ntuli & Lwah Ndlunkulu & Xowla– Voicemail
6. Inkabi Nations – Amanz Ewolintshi ft. Big Zulu, Siya Ntuli, Lwah Ndlunkulu, Mduduzi Ncube & Xowla
7. Inkabi Nations – uMaqondana ft. Mduduzi Ncube, Siya Ntuli & Lwah Ndlunkulu
8. Inkabi Nations – Impendulo ft. Mduduzi Ncube, Siya Ntuli, Lwah Ndlunkulu & Big Zulu
9. Inkabi Nations – Shuni Wenkabi ft. Mduduzi Ncube, Siya Ntuli, Xowla & Big Zulu
10.Inkabi Nations – Abantu ft. Mduduzi Ncube, Siya Ntuli & Lwah Ndlunkulu
11. Inkabi Nations – Yinto Enjani ft. Mduduzi Ncube, Siya Ntuli, Lwah Ndlunkulu & Xowla
12. Inkabi Nations – Okwamazolo ft. Mdudi Ncube, Siya Ntuli, LA Beatz & Xowla
Download Big Zulu – Nkabi Nation Album Below: 👇